About Vista Las Palmas.
Oceanfront living.
Welcome to where the mountains meet the ocean!
This is the perfect place to enjoy for a lifetime or a week or two!

Beachfront spacious luxury condo in a family oriented condominium project, located directly on the middle point of Jacó beach, Costa Rica; a world class surf destination. Take a walk on the beach to the center of town and enjoy great restaurants, shopping, nightlife and entertainment.
Vista Las Palmas is the tallest residential building in Costa Rica…
Our condos are perfectly located oceanside. Despite all there is to see, expect a peaceful stretch of beach in our country setting with mountain views to top, it makes a great choice for couples, families, the single traveling person, or anniversaries. 
Our complex is an owner occupied complex which keeps it quiet and gives a nice mix of vacationers and local people, keeping the "Pura Vida" alive. 
Your courtesy to keep it this way is appreciated, if you are looking for the night life of Jacó is for you, as well as if you are looking for a peaceful retreat surrounded by beauty and outdoor activities, look no further, this paradise awaits you.
Vista Las Palmas Luxury Condominiums are right on the beach, near the center of town, where luxury meets the mountains, the ocean and fun!
Vista Las Palmas is a huge thumbs up!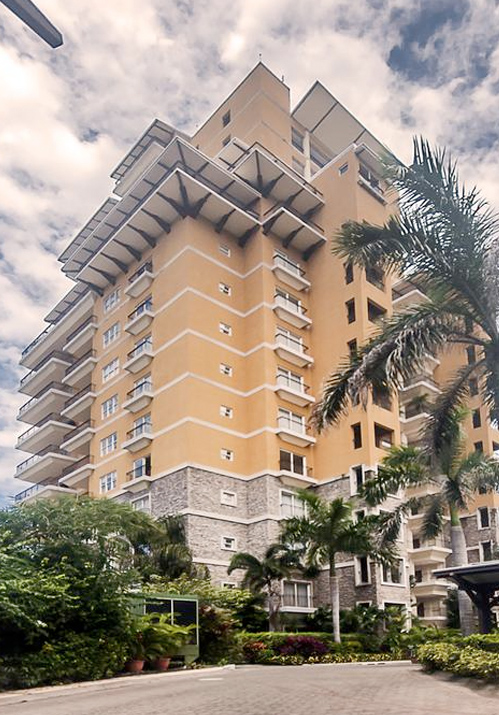 Welcome to Jacó Beach
Vista Las Palmas is located on the same block as the brand new open air mall of "Jaco Walk" making it arguably the most convenient location in Jaco for nightlife.
Jaco Walk is a short one block walk from Vista Las Palmas and includes the best restaurants, micro-breweries, shops, gyms, yoga studio, child daycare, and other amenities in Jaco Beach.
Vista Las Palmas owners will enjoy 100% power back up, large designer pool with Jacuzzi spa, dedicated parking, and green area.
Vista Las Palmas Beachfront Condominiums are fee simple property and title guaranteed. Each owner will have the option to include their unit in a Rental Program or rent out by owner if desired. Vista Las Palmas offers the luxury of beachfront home ownership with the conveniences of a first-rate vacation resort.